February

23

2012
It is gray as FATHER TIME'S BALLS outside.
Last night I did the UFYH unfuck tomorrow morning routine: put out my clothes (second day doing this, I haven't managed that since like 6th grade) charge up electronics, put toilet cleaner in the bowls (all THREE bathrooms!) wash dishes in sink, wash face. (I'll admit it, I am super bad about washing my face before bed. It's gross and I'm lazy. I have no excuse, it's not like my mama didn't teach me better. One of the many ways I suck at Stereotypical Femininity, also Basic Life.)
ANYWAY.
Up at 9:15. Not so great given the goal was to wake up earlier than yesterday, PRETTY AWESOME given my usual schedule. Hit the snooze a couple of times, as the alarm was set for 8:30. I'm using Sleep Cycle as an alarm clock and it works pretty spectacularly—senses the depth of your sleep and wakes you in the lightest phase. Still, MORNINGS ARE THE DEVIL'S WORK. Sometimes I wake up and actually say NO NO NO NO to like the world or something. Wretched plea to not face anything ever.
It took FOREVAH to put on my bit of makeup this morning because somebody asked if I'd post process photos to make the Unfuck Makeup routine clearer.
YOU GUYS. It is super hard to take pictures of yourself while putting on make up.
But I hope I managed it ok. No bones broken. I did one eye all at once so you can see the difference, which is a little like the old emoticon: o.0 One eye open! One eye bleary!
OH MY GOD YOU'RE GONNA SEE MY WHOLE FACE. LE CRINGE!
Not actual Face of Me. You're not, though. The response yesterday really showed me how fucked up we all are. PARTY AT MY HOUSE.
GIRLFACE COMETH.
That's Hustle in the Urban Decay Naked Palette. Because EVERY DAY I'M HUSTLIN. Also, just to show you what a bit of shadow looks like. You don't need it.
One (left) eye done.                                          Both eyes done plus lip gloss.
See how it doesn't really look like I'm wearing any makeup except on the lips? THAT'S ON PURPOSE.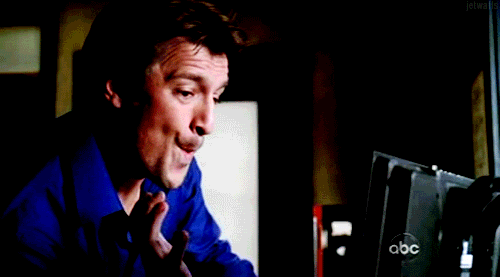 Hopefully that makes it clearer.
ADD Girl, one of the lesser known superheroes, managed to forget to take her meds til halfway through this entry, so I'm still feeling a little overwhelmed by Day-ness. Kedgeree from yesterday's SMARTY BATCH COOKING and coffee for B-fast. Maybe that will help. We're going to New Hampshire for a concert tonight, and bringing guests home with us. So today I need to:
Post for my guest blogging gig
Write my 1000 words
Eat
Put pictures back on wall post Xmas Unfuckening
Put the towel racks up that we bought a year ago.
Clean up outside now that the snow has melted.
IT'S A BIRD, IT'S A PLANE, IT'S SOMETHING I FORGOT TO DO!
Come on, chica. Get your tits on.